Choosing the Right Exterior Logo for Your Company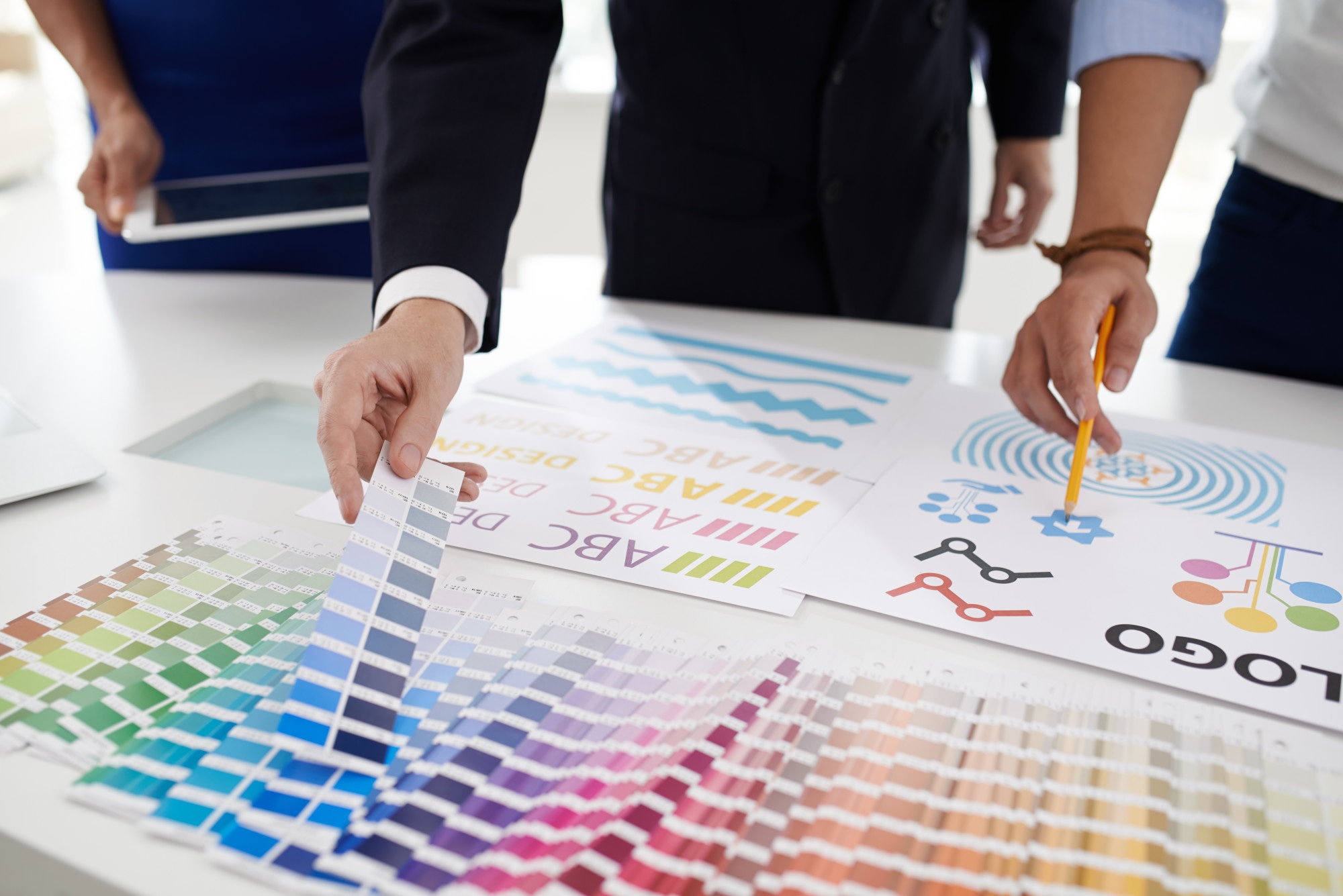 "Good design is obvious…great design is invisible."
Does your Logo convey exactly what it should?
Whether you're starting a new company, launching a new product, or just ready to refresh your look, one of the first visual branding decisions is designing your logo. In fact, there's a lot that goes into a logo design: text, fonts, imagery, iconography, colors, spacing, and sizing. Incorporating all of these elements simultaneously is very important.
A logo is the first thing about a brand that people recognize. It's the visual representation of everything about your brand.
Although there are no magic formulas on design standards… the industry you're designing for truly matters.
And as it turns out, even the trustworthiness of any logo varies by industry.
For example…
Jewelry industry - most trusted factors include horizontal logo, using purple and silver.
Education - most trusted aspect uses a dominant Icon that is blue and navy
Financial Services - most trusted logos uses text with outline style, using green or forest green
Fast Food - most trusted colors include orange, yellow, and red.
Whether you are designing an overall logo for the whole company, exterior building logos, or any outside building logos… know the industry you are in and learn all elements of design that work in that industry before you start building company logos.
There are a few basic principles you'll want to follow for your logo design:
Think About Your Target Customers
Follow an Intuitive Process
Decide on a Core Message
Include Central Imagery
Keep It Simple
Pick an Appropriate Font
Don't Use All Caps
Choose the Right Size
Use Your White Space
Utilize Complementary Colors
Make sure it Looks Good in Color and Black & White
Consider Adding a Border
Go for High Contrast
Set a Focal Point
Keep Things Balanced
Don't Fall for Fads.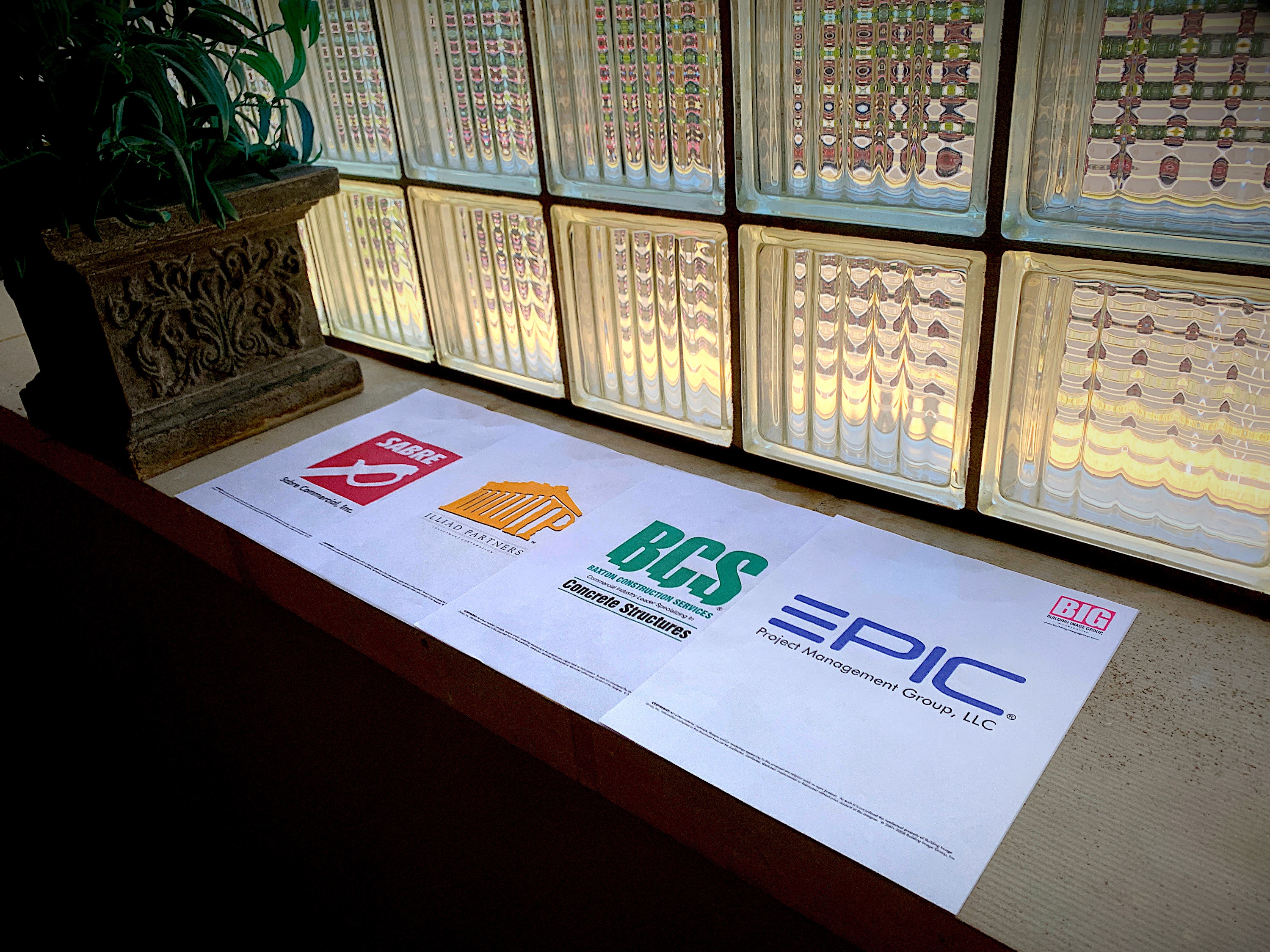 As you're designing your logo, you're probably going to be looking around at other logos for inspiration. This can be a fantastic way to begin the ideation stage of your logo appearance. But try to avoid falling into the fad trap and designing a logo based on what's trending right now. This is your logo, so make it yours.
Moreover, it should be timeless. Your logo needs to serve as a brand identity for your company for years to come. You don't want a logo that's going to feel obsolete or out of date within a few years after you get it designed. Pick elements that will feel timeless and you'll have a logo that can serve your business for a long time. Remember that your logo will be included in advertising, the internet, interior signage, exterior signage, letterhead, and all sorts of marketing collateral.
But most importantly, remember that your logo and your brand normally work together in a symbiotic relationship. But sometimes logos are created and still used that have broken many of the previously mentioned considerations. The significance of the brand has overtaken many of what would be considered logo standards. Examples of this would include Google, Pepsi, & Amazon... just to name a few.

And to transform your logo into something tangible such as exterior signage and 3D Dimensional objects, introduces several other questions and considerations. Is the letter stroke thick enough? Can it be lit properly to match the branding standard? How will all the pieces be attached without introducing or modifying the logo? Does the logo look good on various backgrounds with contrasting colors? Through all these questions... turns out that maintaining brand consistency is harder than one might think.
The fact is, designing a logo on your own, can take a long time to do it right. There is a long and true learning curve on the full process that for many people has taken several iterations over many years. Just because you can design your own logo, doesn't mean you should. More often than not, it's best to ascertain experts in this field that are in tune with what works and can provide options.
If you'd like help designing your perfect logo, we invite you to consider Building Image Group. Many of the numerous logos we designed 20 years ago are still going strong using the same original logo. BIG is the industry leader in architectural graphic design and fabrication. Contact us today and discover why so many of our previous customers have described us as "creative, innovative, and service-oriented."