Making an impactful first impression with building design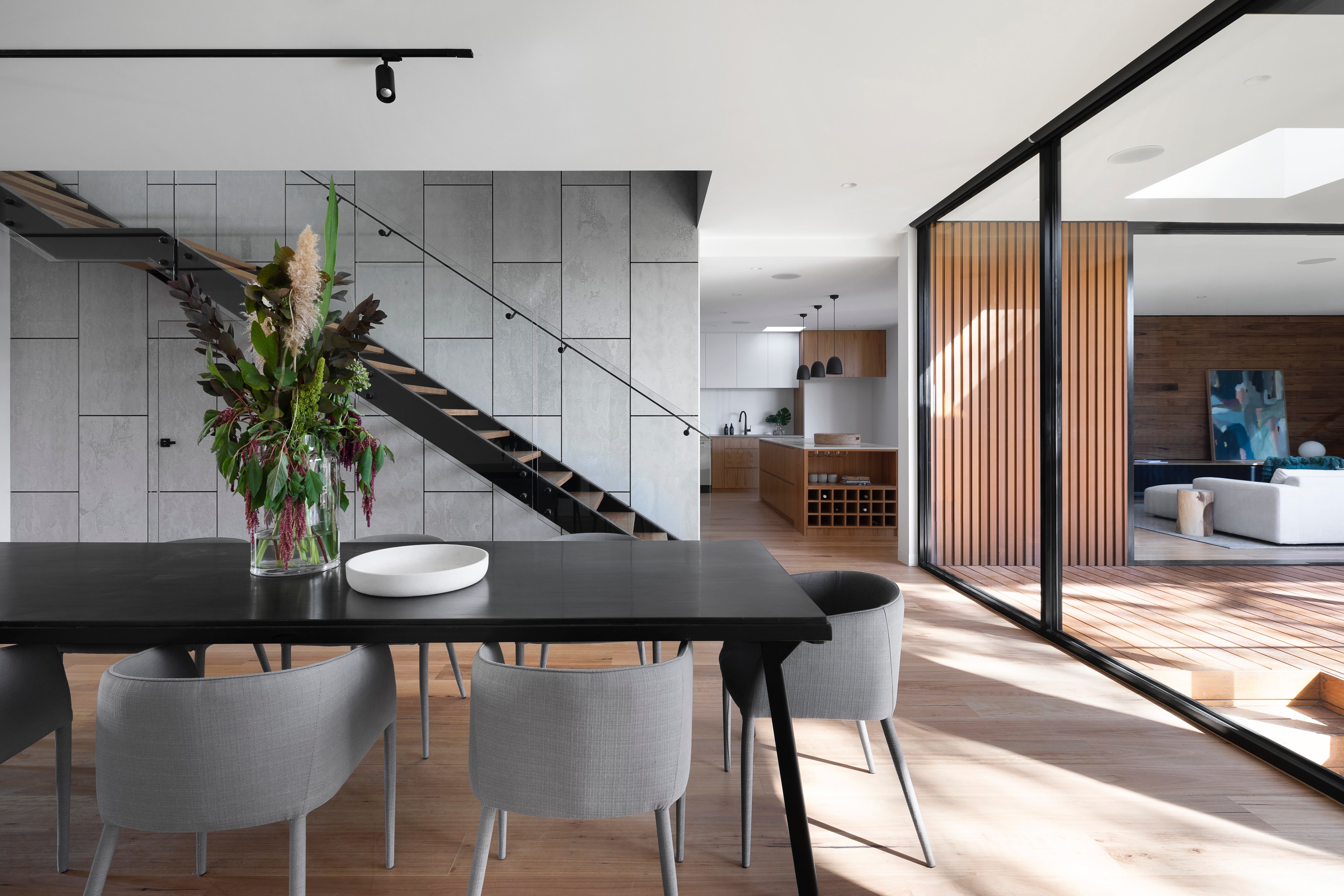 The advent of Covid has certainly changed our lives. The use of physical space both at work and at play has seemingly been flipped upside down. People are now spending less time working in the office. In fact, in the past 3 decades, a series of quiet revolutions progressively changed the way offices are utilized. This change seemingly erased former hierarchies incorporating workplace methodologies that were adopted earlier from the technology industry.

The importance of making the first impression thru visual stimulation is more important now than ever.

Three concepts can achieve this: creating a unique sense of place, establishing an experience of a place, and including design as place-making.

Creating a safe sense of place can give people the feeling of being at home or having a home that they can go back to while also providing a sense of control over their own fate.

To establish an experience of a place, It's important to create multiple touch points throughout a building or an environment, creating an experience that reveals itself as you journey throughout the space and extends beyond the initial first impression. A thoughtfully designed space creates a sense of well-being and positivity. Colors and brand integration thru signage are imperative for creating a sense of place and identity, and the way designers handle that can be nuanced and highly impactful. We believe that a cohesive plan is critical for creating a sense of place, and that starts in the earliest planning stages.

Architectural design elements and other visual building features play a major role in this impression, including visual displays and signage.

There are some key foundational considerations about creating, designing, fabricating, and installing architectural design elements and signage for your building that should be considered. These include factors such as placement, structural design, and certainly cost; but most importantly visibility. Particular sign types will dictate the best visibility.
Establishing key design elements should be the foundation and set the stage for the feeling you are trying to establish. Signs and their design should follow. While these sign types may include fascia, blade, monument, pylon, pole, and awning signs, they truly need to match the branding intent and be consistent throughout. And from a functional side, keep in mind that most of the exterior and interior signs are usually restricted by City permitting and some are not allowed or restricted depending on your location, zoning and municipality restrictions, ADA compliance, engineering, safety, easements, utility locations, and traffic considerations. Building Image Group (BIG) who regularly works with designing, fabricating, managing and installing sign packages in lock step with Architects and designers, engineers and code compliance can present which options are best.

Structural, Engineering, and Sign Construction.
There is a multitude of ways to fabricate the same thing visually but built differently structurally. Design considerations certainly need to be taken into account. Factors to consider should be durability, safety, environment, access for maintenance, and cost. Construction materials used may include graphics on acrylic, polycarbonate, layers of material out of aluminum or steel, individual channel letters, cut shapes, and substrates such as plastic, wood, metal, and ceramic. And often times, a blend of materials is merged such as combining traditional elements and signage with digital displays. And of course, the various lighting options may consist of incandescent, fluorescent, LED, Neon, faux Neon, or a combination.

Regardless of what materials are being used, it's important to work with seasoned experts that know what elements work best in combination with others for the best outcome.

Importance of a Survey

While most people think that any sign will look good on their wall, a critical first step is to get a detailed survey or architectural "design to build" drawings included for the sign design drawings. And while many designs look good on paper… a hard, "in-person" survey should always be performed. As we know, what's on the plans isn't always what ends up getting built. A critical survey and consequential design truly set the stage for a successful sign project. Many considerations need to be taken into accounts such as wall material, mounting method, accessibility for equipment to install, and electrical power available.

Looking beyond all the technical aspects, what is most important to keep in mind is to create a sense of place. This is ultimately what will be remembered and have the biggest impact.

Building Image Group (BIG) is a hybrid between an architectural graphic design firm and a commercial signage company. We have a dedicated and unparalleled focus on fabrication quality, service excellence, and attention to detail to make the best use of your space.
To learn more about how we can help you design your exterior sign, contact us now.